Conversion-Based

WEBSITE DESIGN for LAW FIRMS

Today's web searchers are savvy. They make very quick decisions about whether you look like a trusted representative of their interests. Our conversion-based design process ensures site visitors feel confident and works to compel them to reach out.
Conversion-Based Design?
High performing, revenue-generating websites follow specific design principles. It's more science than art.

Instill Trust
All sites quickly simplify the compexity of the business down to a few prominent value statements. High definition headshots and video help visitors form an immediate connection.

Maximize Compatibility
Sites are meticulously crafted to be easy to read on desktop, tablet and mobile devices since over half of your traffic now comes on mobile devices.

Compel to Take Action
Promiment contact forms that offer free information and make it easy for site visitors to contact your firms should be placed on the top 50% of your site so there is always a clear invitation to reach out. 
Conversion Elements
These features help elevate your position with Google and help elevate trust and conversion with site visitors.
Mobile Site
Mobile sites are critical in 2018.
Conversion Form
Make it easy for leads to reach you.
Lead Tracking
Store all your leads in one place.
Analytics Dashboard
Track all key metrics in one place.
Fast Loading
State-of-the-art, secure servers.
SSL
Extra encryption security comes standard.
Extensible
Fliexible to communicate with your currents software.
Instill Trust
Our conversion-based design process follows a checklist of elements today's consumers look for in trusted service providers.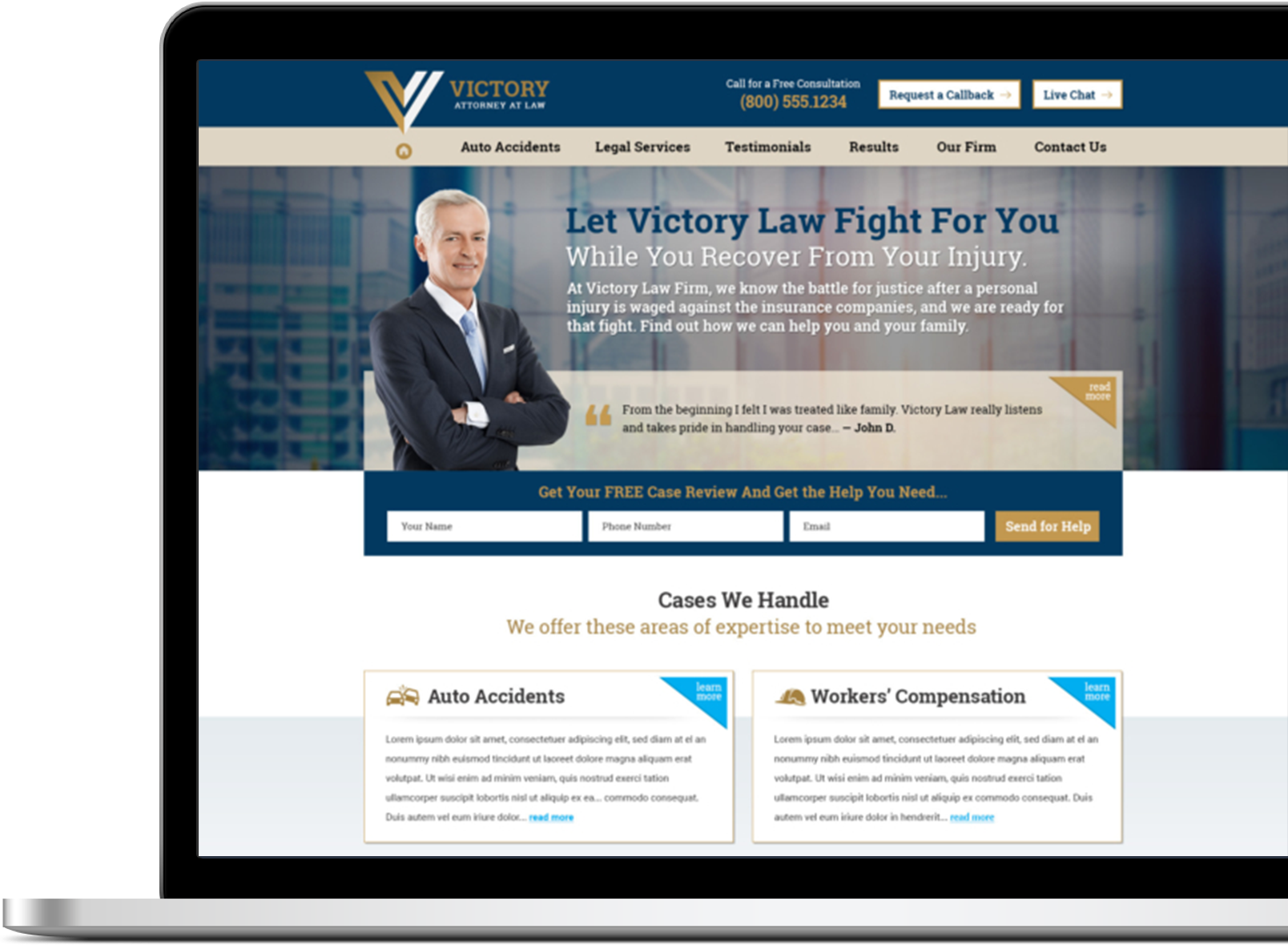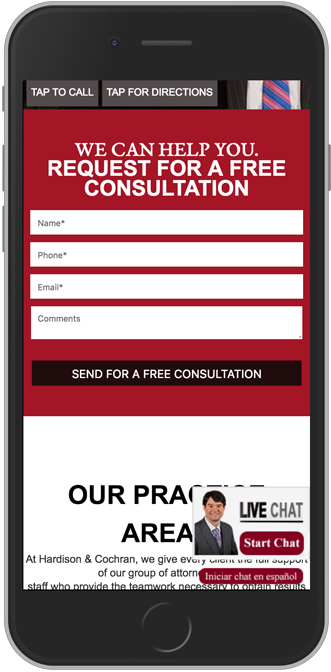 Mobile Sites that Compel Action
Over 50% of site traffic comes to your site on a mobile site and these site visitors are much more likely to take action right away. 
You Own Your Site
We don't lock anyone in. Clients stay with LAWFIRMLIFT because we provide more value than we cost but you always own your sites text and imagery so you have flexibility.