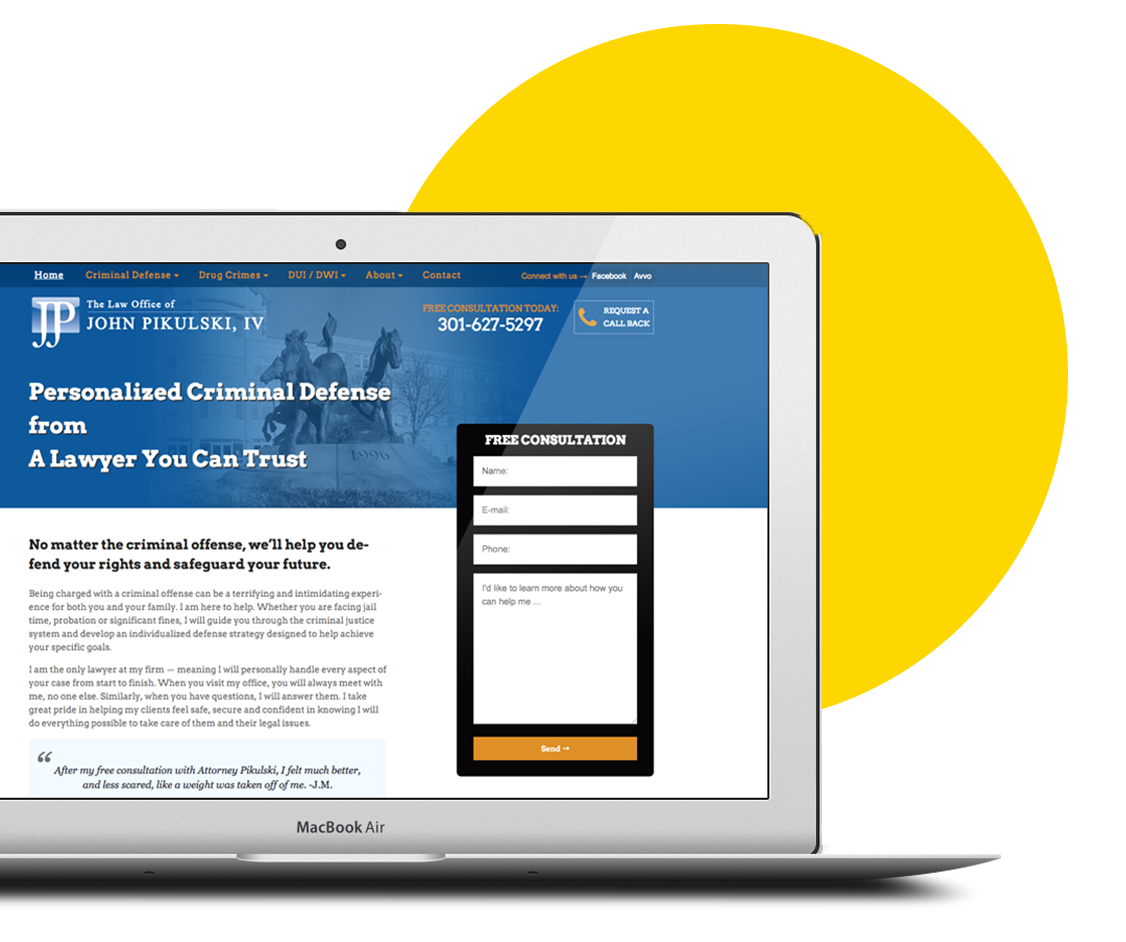 Repeatable Results
Growing a business is challenging but there is a science to it. We're practioners and apply the same lead generation and conversion strategies we use for our own growth to also help our clients.
How are we different?
Conversion-based designs that use research-based, scientific principles to instill trust and compel site visitors to take action.
Modular paid media that allows you to pay for qualified traffic and leads on a month-to-month basis and scale up or scale down based on your current new case bandwidth.
No long term contracts so you stay with us because of the great job we're doing and not because you're trapped!
Transparent pricing allows us to be upfront about our pricing from the beginning and apply the same scalable, usage-based pricing to all our clients.
Exclusive representation for one firms of a type in each zip code so we're never pitting two clients against each other in search results.
Thank you! On a tight deadline, you guys delivered. I was previously paying too much for too long with no real ROI. We have a better presence now & more control over our lead growth.John Pikulski, Attorney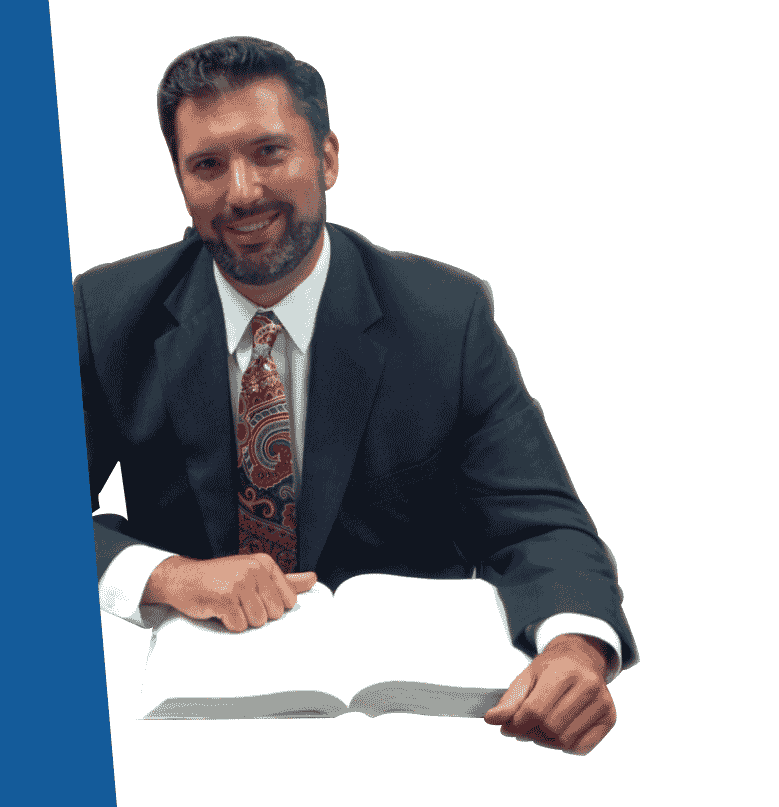 Benefits
Our site features are specifically engineered to help lawyers attract and monitor leads.
Conversion Designs
Designs that instill trust and compel action based on principles backed by science!
Mobile Site
55% of visitors or more visit on a mobile device & these visitors are ready to act.
SEO
Our sites come with built-in SEO optimization and optional add-on optimization.
Security
We provide FREE SSL certificates to encrypt your form-based communication.
Greater Control
You have full control to edit content on your site or write blog content directly if you wish.
Fast and Efficient
Our focus allows us to build sites quick and our server quality means they load faster!
Let's Do Something Better Together!
We're located right in heart of Manhattan at the WeWork in Union Square. It's a great, creative space with an amazing group of creators and entrepreneurs. If you're in NYC or nearby and wish to meet, we'd like that.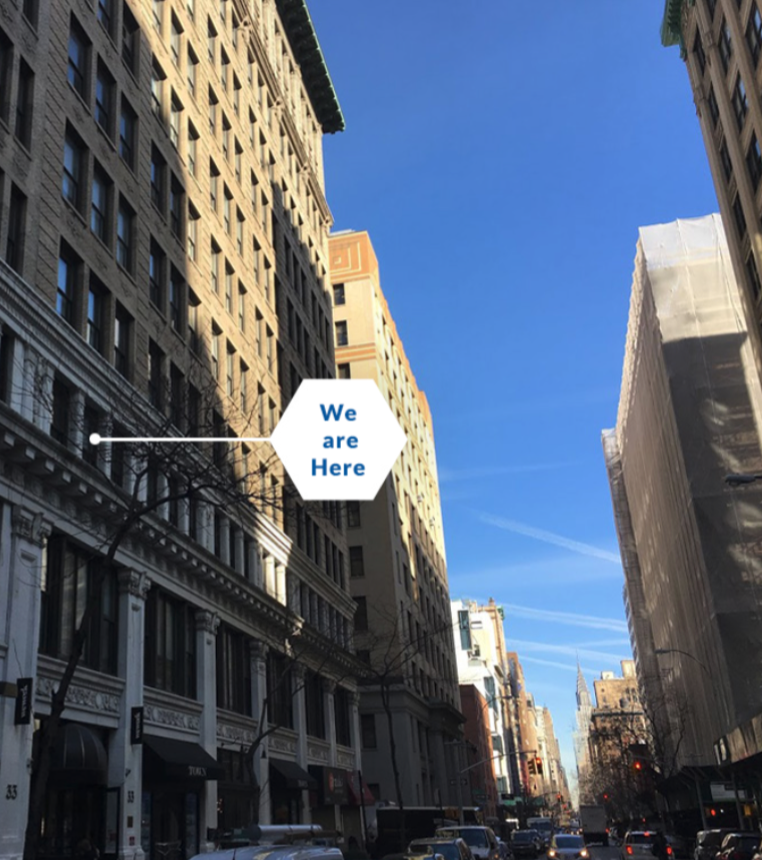 Answers to Your Questions
What makes your designs special?
Our sites include best practice layout configurations derived from the work of respected engagement and conversion scientists like like Jakob Nielsen. From this research we've developed a 27-point checklist that we follow to include all the things that matter in your company's digital home like instillation of trust, ease of use and clear call to action.
Will my site be "mobile friendly"?
Yes. Your website is optimized for mobile devices like smart phones and tablets. This is really important to make it easier for site visitors and because Google has begun prioritizing great mobile sites in search results so clients will find these companies first!
Can I make updates myself?
Yes. You will have the ability to log in and make edits to your site anytime you want–menu items, information pages, specialities, contact information, blog posts–you have control over every part of your site. We have tutorials and videos available. And of course, we're here to help answer questions anytime.
How long will it take?
New sites take between 7-15 business days to run through our entire process before they are ready to launch. Variance depends on the initial site plan chosen. 
Do you require a one year contract?
No, you can pay monthly. No contracts or hassle. Clients sometimes pay in advance for a year of hosting and can save 15% form this.